I am my own producer, photographer and model in all my artworks.
Suelynee is me, My name is Suelynee Ho(何書伶).
Since 2008, I created artworks in the rental-room alone.
Yes, include setting everything.
I come from south of Taiwan.
I love the natural made, the pure things and the original thought.
I love any kinds of arts. Especially dancing, drawing and sculpture.
Art is everything, art is everywhere follow my heart.
How do I think about my body art?
Exclusion of gender representation,
I believe my body is the neutral material that could mean everything!
Completely pure, No cumbersome objects.
Each detail the significance and necessity of the existence of itself.
Imbalance in the moment seems to be anxious.
But in the end everything will be returned to its natural way.
If you love my artworks, you can support me through PayPal I'll be grateful!!
或者轉帳到玉山銀行(808) 土城分行 / 帳號:0266-9791-33890
Big Hug & Love with you.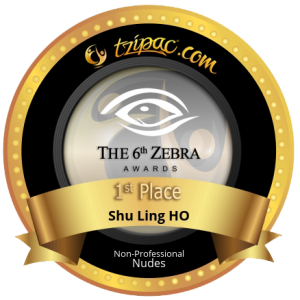 2020 Solo Exhibition《Reflection》at The oasis tavern
2018 The 6th Zebra Awards – Non-Professional – Nudes
2014 The 3nd Taiwan International Salon of Photography
2012 The 2nd Taiwan International Salon of Photography
2011 The 29th Taoyuan Fine Arts Exhibition of 2011
2010 ART Taipei 2010 – Lee Gallery Young Art project One
2010 Pingtung Fine Arts Exhibition of 2010
2009 The 14th Da Dun Fine Arts Exhibition of 2009
2009 Dogpig Art Cafe Pure Plan(2)
2009 Kaohsiung Awards of 2009–Honorable mention of Photography
2008 Kaohsiung Art Exhibition of 2008